Product Detail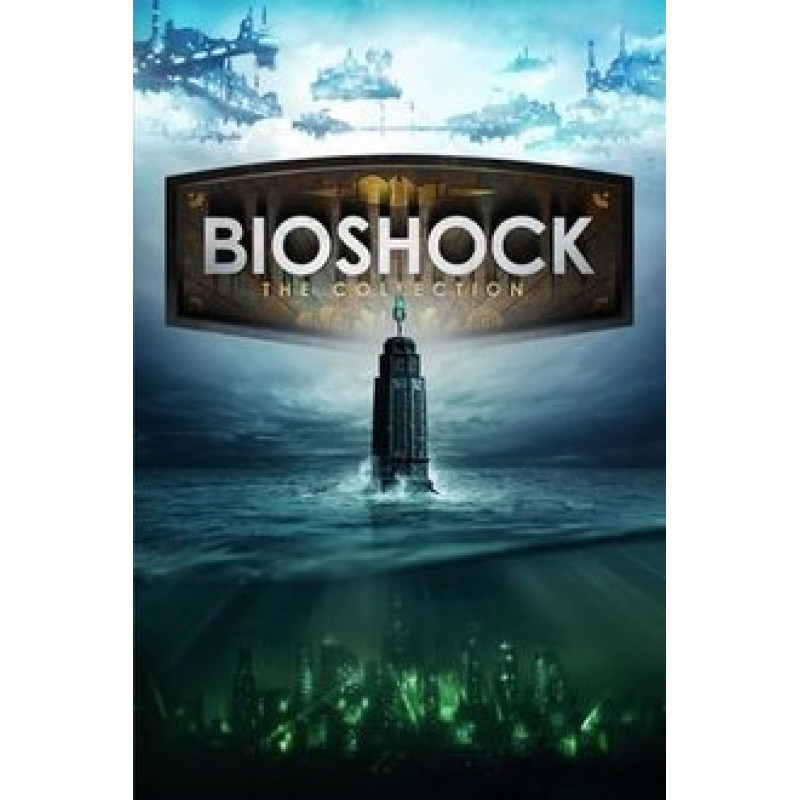 BioShock: The Collection (PC) - Steam Key - GLOBAL
Product Code:

Steam

Availability:

In Stock
Enjoy gameplay in highest quality
Beautifully remastered in 1080p. BioShock: The Collection features all the single-player content from BioShock, BioShock 2, and BioShock Infinite, along with all the DLCs, such as the "Columbia's Finest" pack or both parts of the Burial at Sea story DLC. Now you can enjoy the belove FPS with RPG elements in 1920x1080 resolution at 60 frames per second.
Let's go back to the start: BioShock
BioShock trilogy starts with Bioshock. As a castaway from a plane wreck, you enter a lighthouse, which turns out to be the entrance to the underwater city of Rapture. Designed to be a Utopia, the life in Rapture was to be led unbothered by any earthly sorrows. And so it was, until the discovery ADAM, a substance providing superhuman abilities. This turned out to be the beginning of the end of utopian Rapture.
The social tensions led to conflicts between factions. Now Rapture is a collapsed city, captured by crazy mutant wretches who inhabit the ruins. The only way to survive there right now is to use ADAM. Getting it, however, entails extremely hazardous challenges. Loaded with a whole arsenal of weapons you explore the underwater ruins facing countless obstacles on your way.
From robots, through mutants, to end with Little Sisters and their Big Daddies you will encounter dozens of enemies. Be prepared to modify your DNA, as it can provide you with even more deadly tools.
Ten years later… BioShock 2
You find yourself back in Rapture. This time, however, you're exploring the underwater world from the perspective of the first, prototypical Big Daddy. Roam through the decrepit and beautiful fallen city, searching for the new threat—an unseen female ruler of Rapture.
BioShock 2 lets you to shoot and use plasmids at the same time, which will undoubtedly enhance your gameplay experience. Enjoy new missions and challenges, as well as new combat options, such as combining plasmids with various traps to create something more powerful than the sum of its parts. Explore impressively designed new areas and locations, such as the Fontaine Futuristics, where ADAM is being researched.
Time for a change: Bioshock Infinite
The third part of BioShock's trilogy will take you to the flying city of Columbia. Taking place in 1912 it introduces you to Booker DeWitt who once worked for the Pinkerton detective agency. Sent to find and rescue a woman called Elizabeth trapped in the flying city, Booker finds himself in mortal danger.
Once an utopia, Columbia is now more like an armed fortress, ruled by a group of criminals, who use to it kidnap and jail people, creating a threat to the whole world. Can you manage to fulfill your mission, right in the middle of a serious conflict of interests? Fortunately, a new set of weapons and special features arrives at your disposal!
Key features
-A remastered version of the classic trilogy, comprising BioShock, BioShock 2 and BioShock Infinite, along with all their DLCs

-Enhanced visual side, offering graphics at 1080p and 60 FPS
-Unique dieselpunk horror climate, which distinguishes the franchise from other FPS productions