Product Detail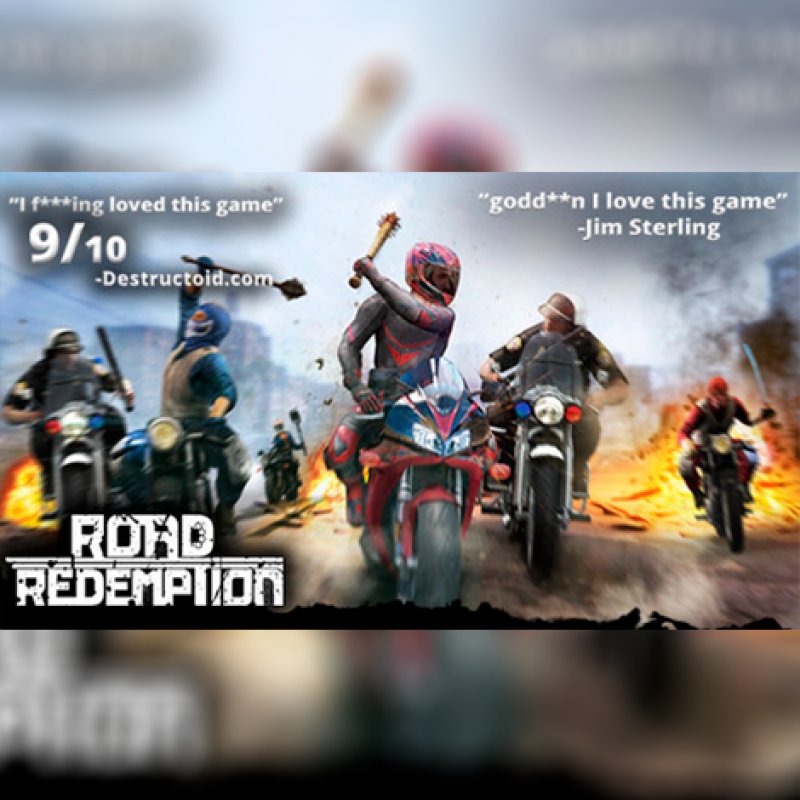 Road Redemption
Product Code:

Tripwire Interactive

Availability:

In Stock
Road Redemption is a racing action game in which you lead a motorcycle gang on an epic journey across the country — a Grand adventure with brutal battles behind the wheel of a motorcycle.
Earn money by passing races, committing murders and robberies, as well as dealing with obstacles on your way. After collecting loot, you can improve your character, motorcycle and weapons.
You only live once. Riding a motorcycle at 100 miles an hour and simultaneously trying to hit someone with a pipe is dangerous, and death can come quickly. Fortunately, whenever you die, all the experience you've collected can be used to improve your character, motorcycle, and weapons.
In multiplayer mode, you can work with your friends or vent your "road rage"on them. It all depends on you.
A truly Grand quest. Road Redemption takes place in a post-apocalyptic world ruled by a brutal dictator. Mad Max fans will feel right at home here.
After years of bloody street wars, the country's biker gangs have agreed to a shaky truce. This truce is broken after the murder of the leader of the country's richest gun cartel, and a reward of $ 15,000,000 is set for the head of the mysterious killer. You and your fellow gangsters will have to chase the killer and get this reward, but you will have to drive through enemy territory to do it. Every biker in the country wants his share of the $ 15,000,000 reward and won't hesitate to kill anyone who gets in his way.